Instructor: Sue Mahoney -Principal
Qualifications
IDTA – Qualified
About
The Principal, Sue Mahoney has been dancing since the age of 3 years and has a passion to ensure that her students are the very best that they can be.
Sue says "Being part of the Shimmi Shake is more than just a dance school, its a way of life. Being part of the "Shimmi family" will enable your children to develop skills for life which will stay with them forever. A Shimmi Shaker, is a confident, happy and inspired child who simply loves being a part of our school."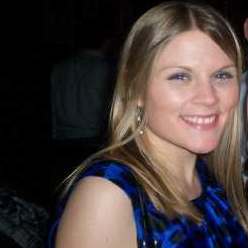 Instructor: Gemma Gasson
Qualifications
IDTA – Qualified
About
Having been trained as a dancer and then a dance teacher by Shimmi Shake since the age of 10, I have a real passion for dance and strive to share this with the children that I teach. I have run my own franchise of Shimmi Shake for the past 6 years, teaching successful classes in several Primary Schools and private locations around the Bromley and Croydon Boroughs. I'm extremely proud of the dance school that we have, and of the children that attend our classes. Their enjoyment and achievements make my job a very rewarding one.
I hope to welcome you to our classes soon.
Instructor: Helen Bowes – Senior Teacher
Qualifications
IDTA – Qualified
About
Helen has been an important part of the Shimmi Team since 2003 as a Senior Teacher. Helen's training at the prestigious Performers College in Essex has helped her produce and choreograph some amazing shows.
Having worked abroad for many years, Helen has now settled back in the UK and brings with her all her experiences from her travels around the world.
Instructor: Sophie Cook – Teacher
Qualifications
IDTA – Qualified
ISTD – Qualified
About
Sophie has been with Shimmi Shake 2008 and brings a real sense of fun with her that is integral for a Shimmi Shake Dance Class.
Having trained at the famous Birds College, Sophie is highly skilled and qualified in many areas of dance. These include Street, Ballet, Tap, Lyrical, Comtemporary and Cheer Leading.
Sophie is also a trained gymnast as regularly competes in competitions with a Cheer Squad.
Instructor: Leah Eastwood – Teacher
Qualifications
IDTA – Qualified
About
Leah has been part of the "Shimmi Family" for many years as started her dance train at Shimmi Shake more than 18 years ago as a 5 year old.
Leah is a wonderfully warm Teacher who enjoys passing on her knowledge to her own students with compassion.
Leah enjoys all genres of dance but particularly Street. Leah is part of Street Crew and she loves it!